Close
Basic Information
Observation Date:
March 1, 2023 - March 1, 2023
Submitted:
March 1, 2023
Observer:
Pro
Zone or Region:
Lick Creek Area
Location:
Lower lick creek
Recent Avalanches?
Yes
Cracking?
Isolated
Collapsing?
None Experienced

small micro terrain features had minor cracking of new snow but no movement. Small wind slabs on west aspect of ridge from east winds. Observed recent slide on SE aspect from across the drainage.
Stability Rating:
Good
Confidence in Rating:
Moderate
Stability Trend:
Improving

Found overall stable conditions on a west aspect, with average 6 inches of new snow. Main concerns were freshly formed wind slabs and pockets of buried surface hoar. Fortunately did not encounter either in my travels. Isolated cracking in micro terrain features.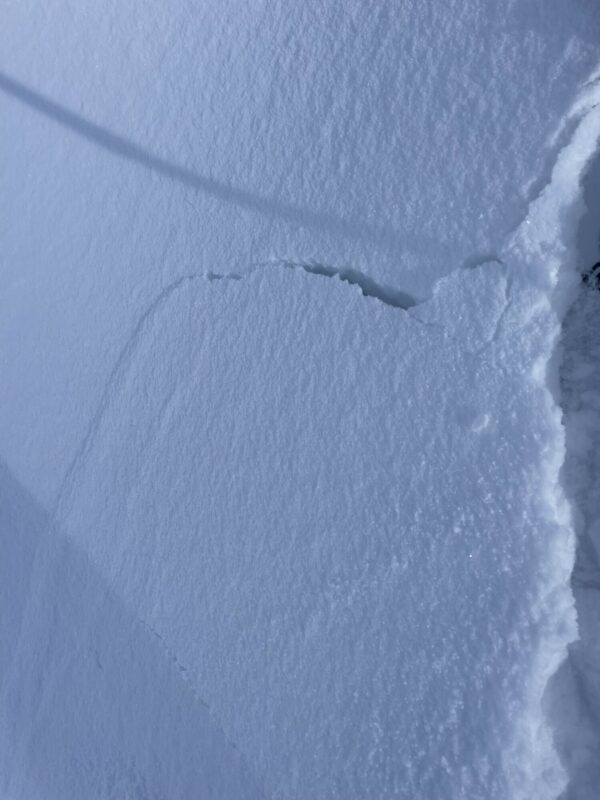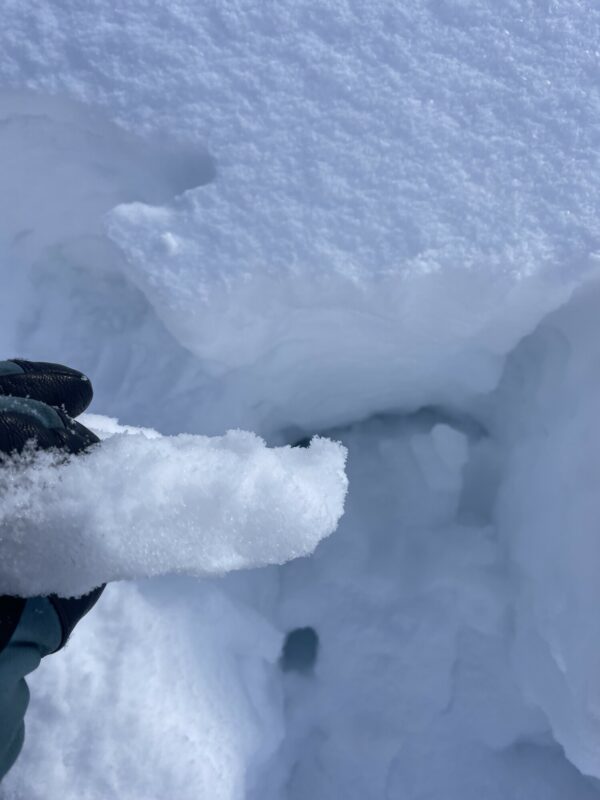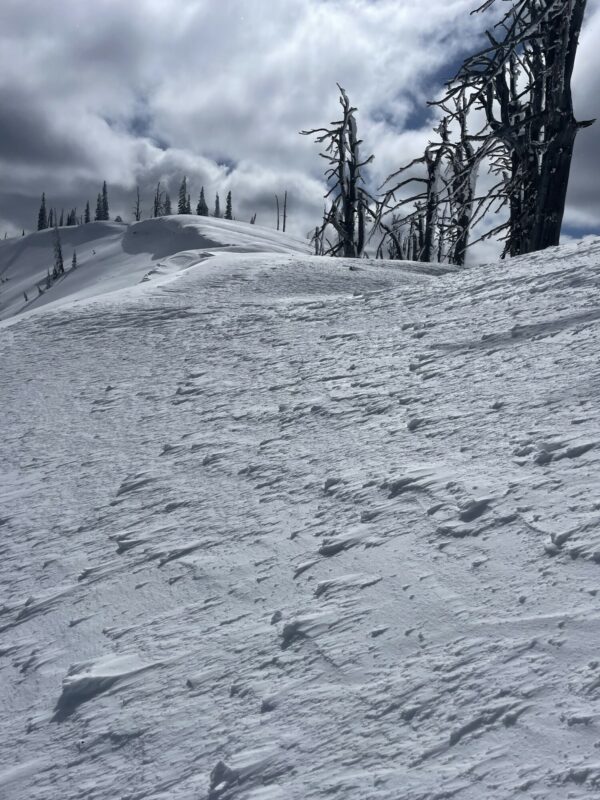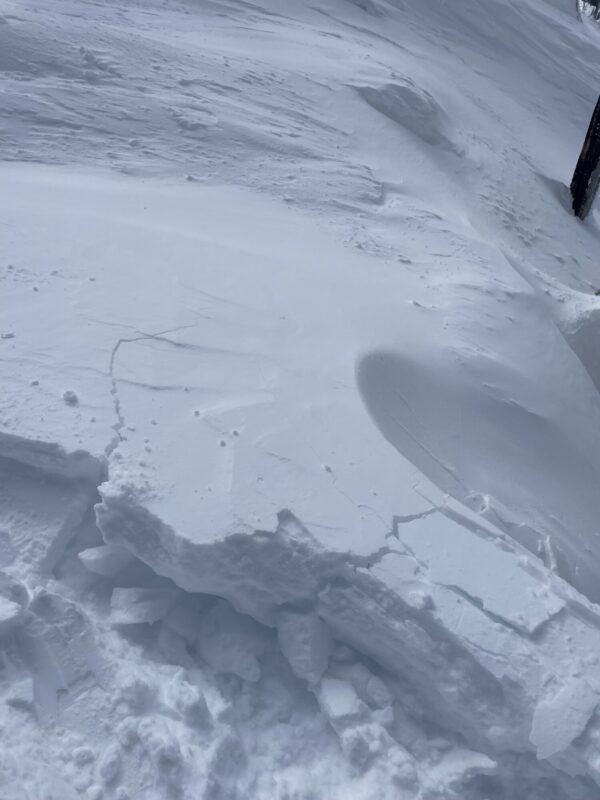 Advanced Information
Cloud Cover:
Partly Cloudy
Temperature:
24
Wind:
Moderate , NE
Early morning sun gave way to clouds midday with clearing again in the afternoon.

| # | Date | Location | Size | Type | Bed Sfc | Depth | Trigger | Photo |
| --- | --- | --- | --- | --- | --- | --- | --- | --- |
| 1 | Past 24 hours | SE 7000' | D1 | SS | O-Old Snow | 12 inches | N-Natural | |
Did not see any other avalanches. Did not have much loose snow sluffs when skiing steep terrain.
Did not dig a pit. Hand sheers at 6800' showed better bonding on a NW aspect (softer snow underneath the new 6 inches) than on a SW aspect (hard solar crust underneath the new 6 inches)
Decided to avoid due north (possibly buried surface hoar) and stick with a west aspect. Avoided any wind affected terrain and was mindful of any loose snow sluffs. After easing into the terrain, felt comfortable in a large avalanche path in steep terrain.
Close