Close
Basic Information
Observation Date:
February 9, 2023 - February 10, 2023
Submitted:
February 11, 2023
Observer:
PAC - Kevin Studley
Zone or Region:
Warren Wagon Eastside/Crestline Area
Location:
NW of Box Lake
Recent Avalanches?
Yes
Cracking?
None Experienced
Collapsing?
None Experienced

This observation is from an avalanche investigation conducted Friday (02/10) of a snowmobile-triggered avalanche on Thursday (02/09).
Stability Rating:
Fair
Confidence in Rating:
Moderate
Stability Trend:
Steady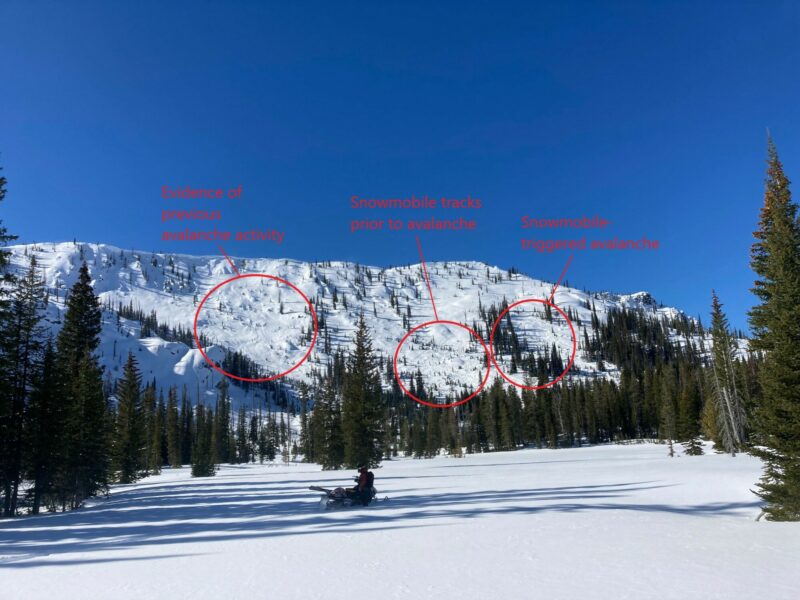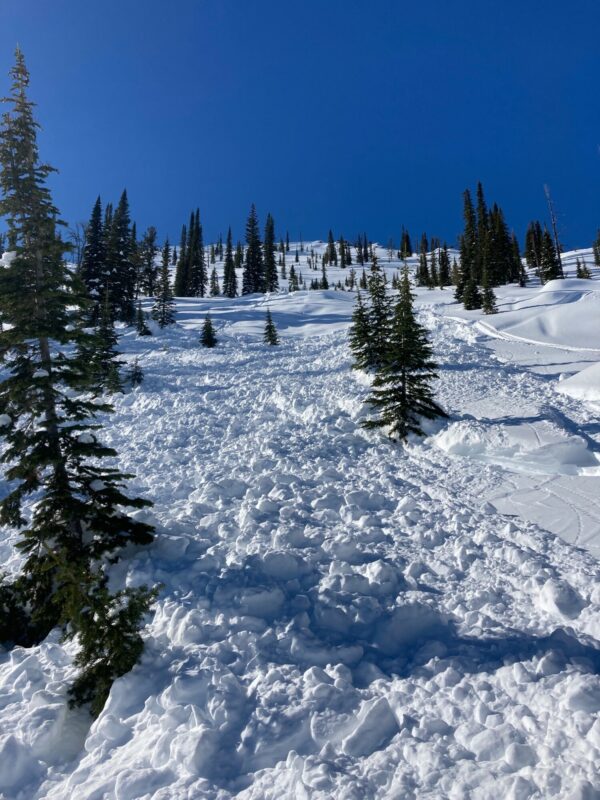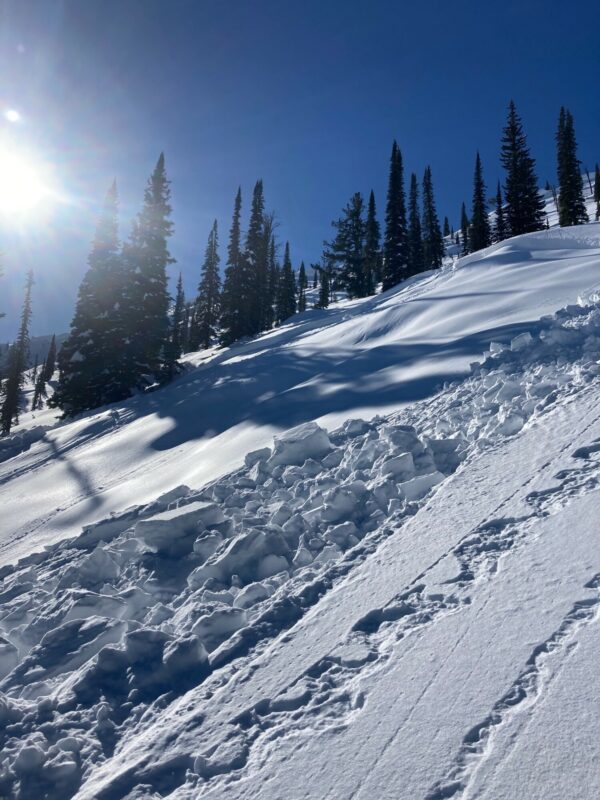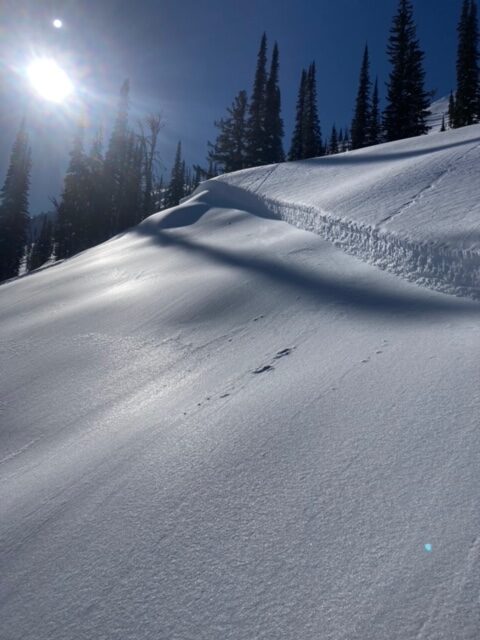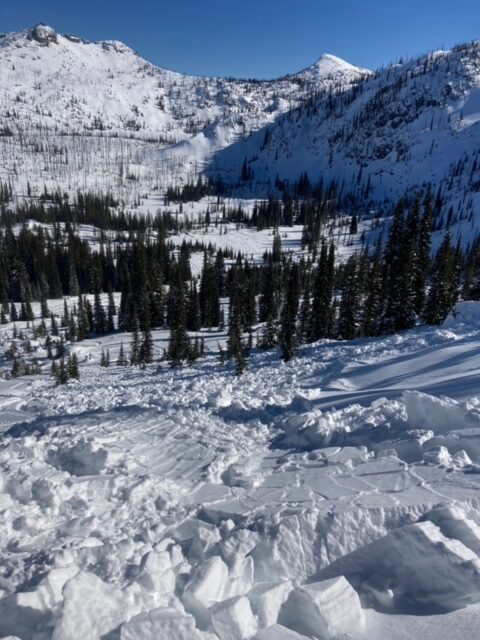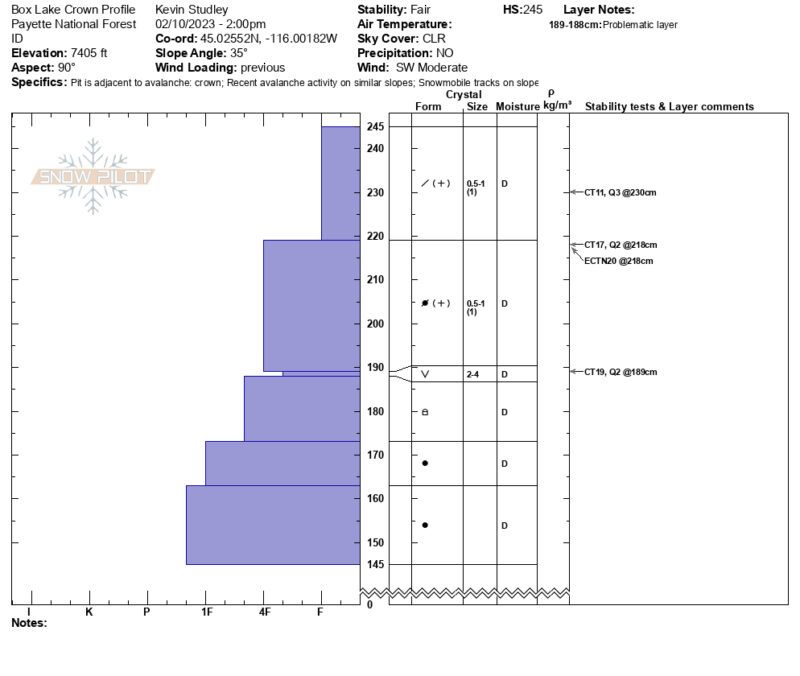 Advanced Information
Cloud Cover:
Clear
Temperature:
N/O
Wind:
Light , SW
Clear, sunny, temperatures were in the low 30s around 7500 ft. Drifting and blowing snow was observed near ridgetops from SW winds.
#
Date
Location
Size
Type
Bed Sfc
Depth
Trigger
Photo
1
Past 48 hours
NW of Box Lake
E 7490
D2
SS
O-Old Snow
20"
AM-Snowmobile
u-Unintentional
None
Close