Close
Basic Information
Observation Date:
January 13, 2023 - January 13, 2023
Submitted:
January 13, 2023
Observer:
Pro
Zone or Region:
Warm Lake area
Location:
West facing terrain north of warm lake.
Recent Avalanches?
None Observed
Cracking?
Isolated
Collapsing?
None Experienced

Isolated cracking of wind slab along ridge.
Stability Rating:
Good
Confidence in Rating:
Moderate
Stability Trend:
Improving

Warm and wet snow surfaces below 7300', drier snow existed above on north aspects. Did not find buried surface hoar instabilities in this area. This area is a bit of a rain shadow from big creek and as such found thinner conditions. A supportive 2 feet at 5000', and the deepest spot on a north aspect at 7700'-about 6 feet.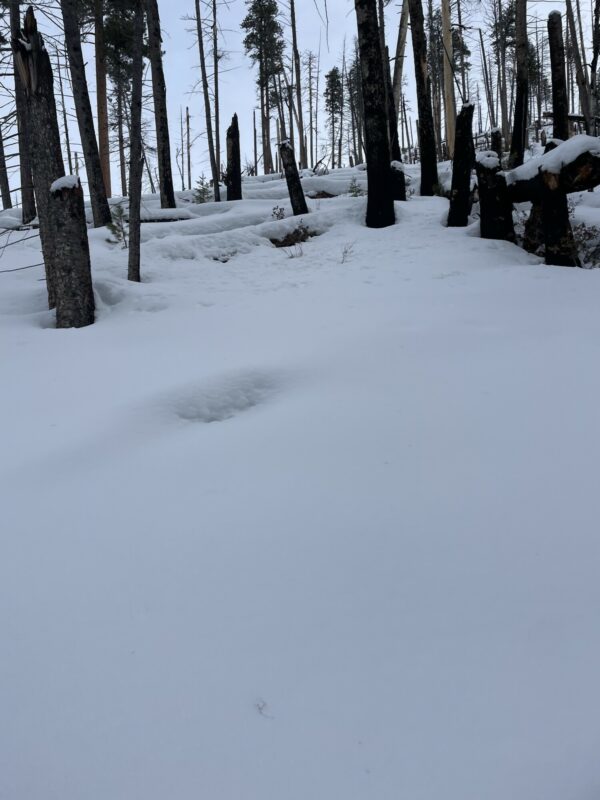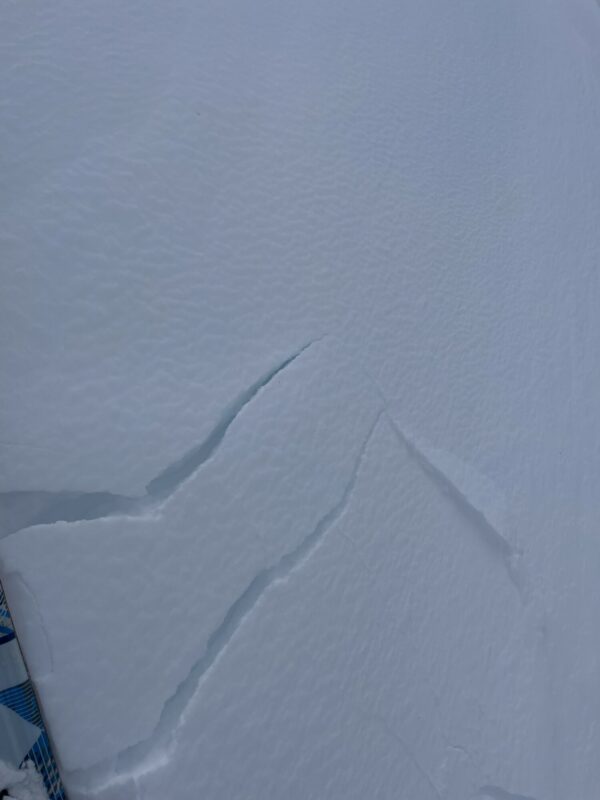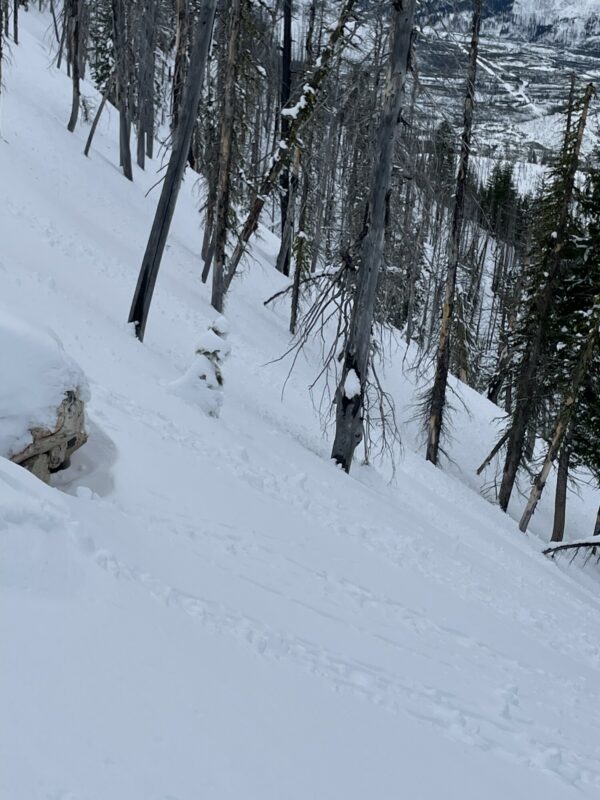 Advanced Information
Cloud Cover:
Overcast
Temperature:
37
Wind:
Light , S
Warm day in the mountains. Surface crust became damp by midday, trees were shedding snow as high as 8000', and wet sticky snow in protected live trees.
Did not see any avalanches, old crowns, or experience any instabilities.
Dug a pit on a west aspect at 7120' 130 cms total,
layers of concern
20 cms down (solar crust)
50 cms down (Christmas crust)

CT 12 Q3
CT 22 Q2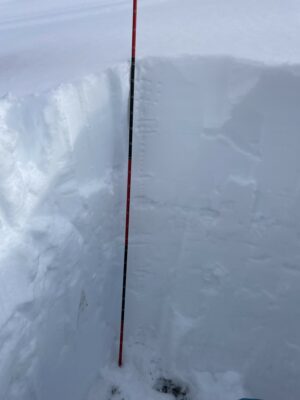 I stuck to west aspects and windier terrain. I did this to avoid any buried surface hoar (primary layer of concern). Fortunately I did not find any buried surface hoar and felt comfortable in north facing terrain that had previously had wind prior to this weeks snowfall. Looking into steeper terrain I saw pinwheels and roller balls, not crowns. Wet snow surfaces but good travel conditions in open areas.
Close