Close
Basic Information
Observation Date:
January 11, 2023
Submitted:
January 11, 2023
Observer:
Pro
Zone or Region:
Big Creek Summit
Location:
Big Creek North Facing
Recent Avalanches?
Yes
Cracking?
Widespread
Collapsing?
Isolated

Wild day, 50' shooting cracks every step while breaking trail on north exposures! On slopes between 20 and 28 degrees, the snow would crack and shift. I think if the slope was 5 degrees steeper (e.g. 33 or so) there would have been widespread avalanches. More cracking then I have seen in years,
Stability Rating:
Very Poor
Confidence in Rating:
High
Stability Trend:
Improving

The good new is that the snow instabilities are obvious and in your face...The bad news is that we have obvious instabilities. The most unstable snow I have seen in my 5 years in Idaho. I was traveling in High hazard mode, avoiding any slope of 30 degrees or more. Avalanches would have been likely if the slopes I were traveling on were a bit steeper. This is consistent with an Observation from yesterday in this area.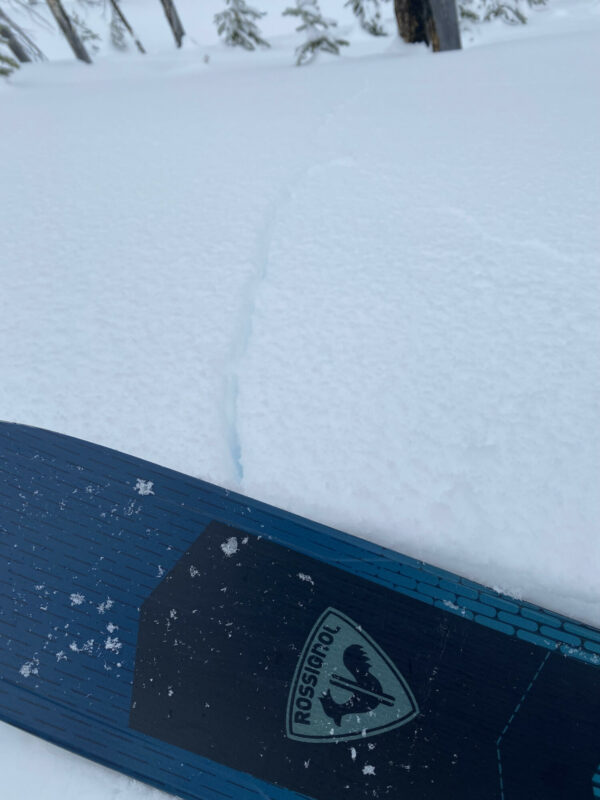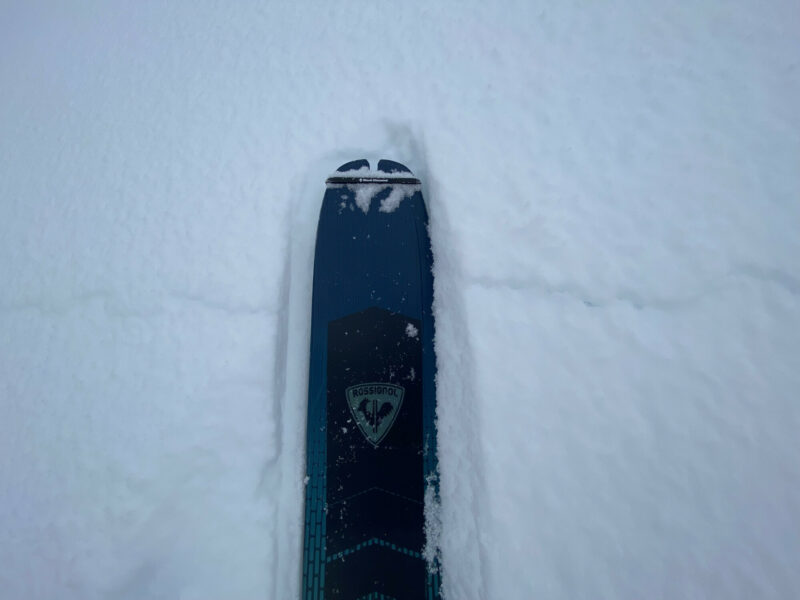 Advanced Information
Cloud Cover:
Obscured
Wind:
Light
A quick flash of mist about 1pm created a damp snow surface on north aspects.
Numerous small (D 0.5 to 1) avalanches on road cuts and slopes visible from the road. I am not sure if some of these were sympathetic to plowing. Some were far enough from the road as to not be related to plowing. Some over 100' wide and up to 10" deep.
Overall a very unstable snow pack in this area. Mostly due to surface hoar below the Sunday/Monday snow events that have a combine HST of 8" or so.
Problem
Location
Distribution
Sensitivity
Size
Storm Slab

Isolated

Specific

Widespread

Unreactive

Stubborn

Reactive

Touchy

D1

D1.5

D2

D2.5

D3

D3.5

D4

D4.5

D5
Scary but fascinating in a snow nerd way! Would have been a perfect day to teach an avalanche class.
Low angle below 30 degrees. I think 30 degrees itself would have been creepy.
Close