Close
Basic Information
Observation Date:
January 10, 2023 - January 10, 2023
Submitted:
January 10, 2023
Observer:
Pro
Zone or Region:
Big Creek Summit
Location:
North side of road
Recent Avalanches?
Yes
Cracking?
Isolated
Collapsing?
Isolated

Widespread natural cycle from 1/9 on middle elevation nw-ne aspects on buried surface hoar.
Stability Rating:
Poor
Confidence in Rating:
Moderate
Stability Trend:
Steady

Widespread natural cycle on middle elevation north facing buried surface hoar. New snow from 1/9 was punchy and upside down. Did not observe wind slabs along ridges and instabilities seemed confined to mid elevation north aspects where surface hoar had been preserved. This layer has the potential to be a Persistent Weak Layer.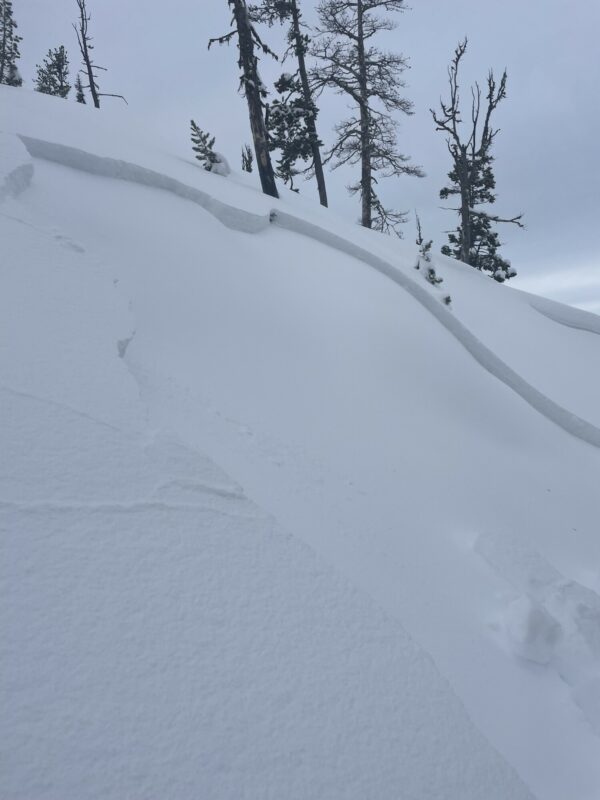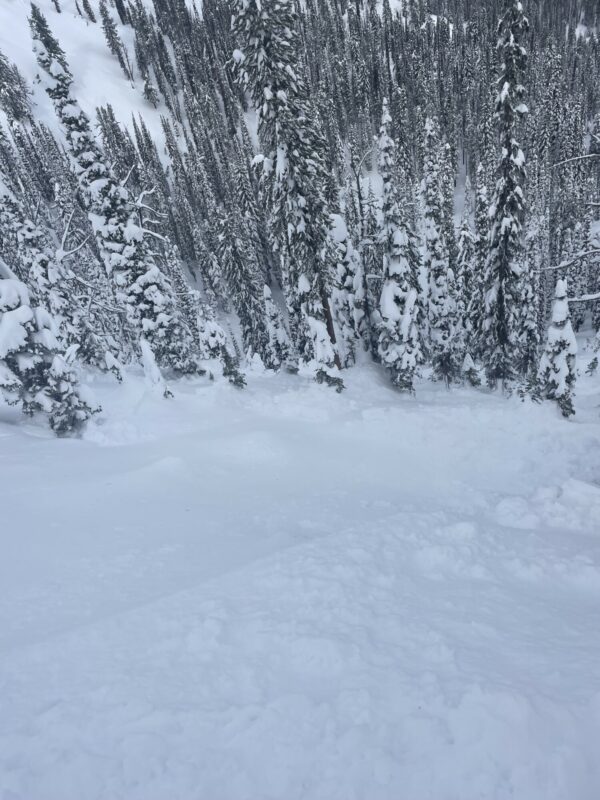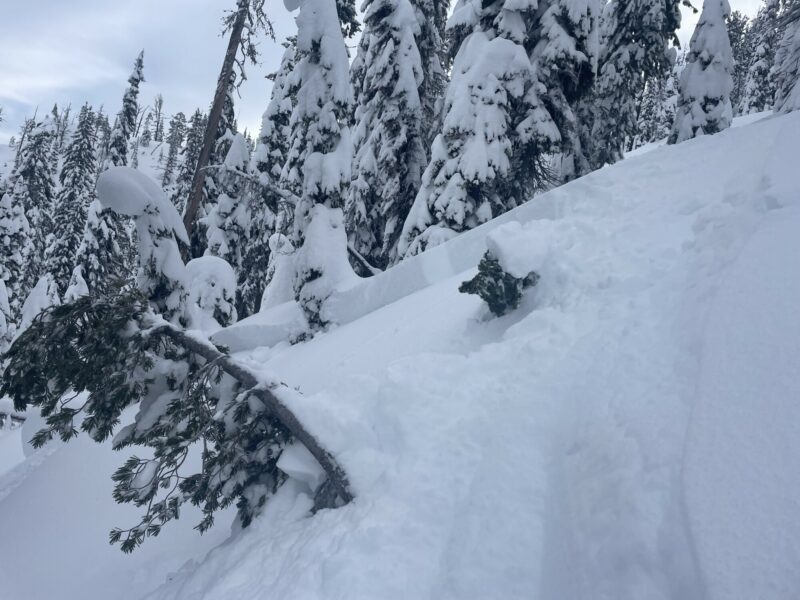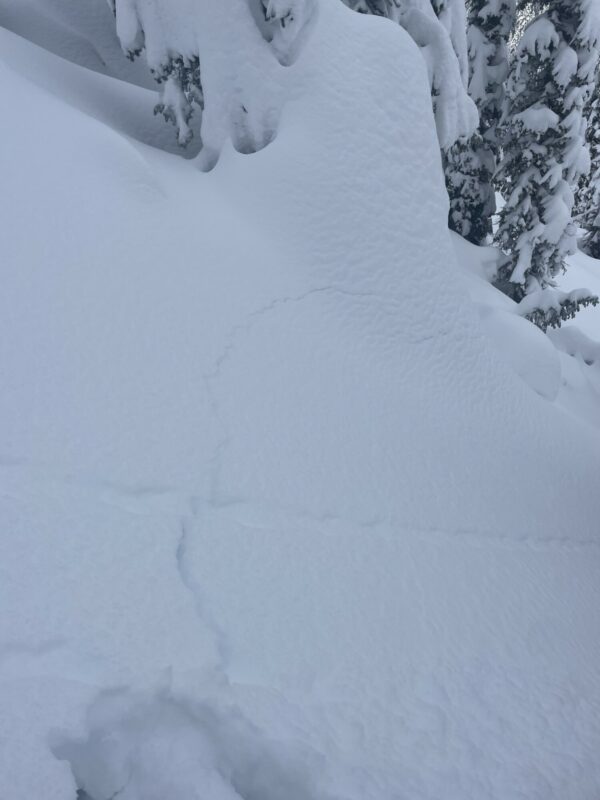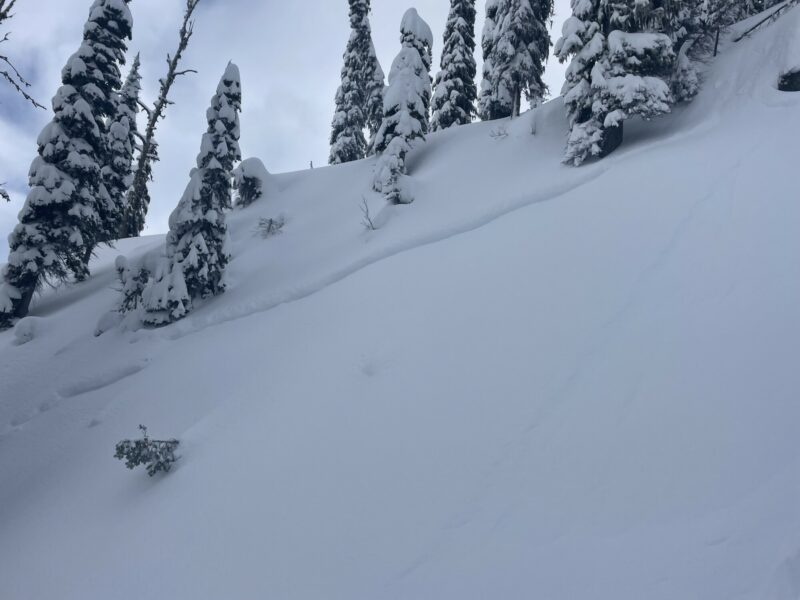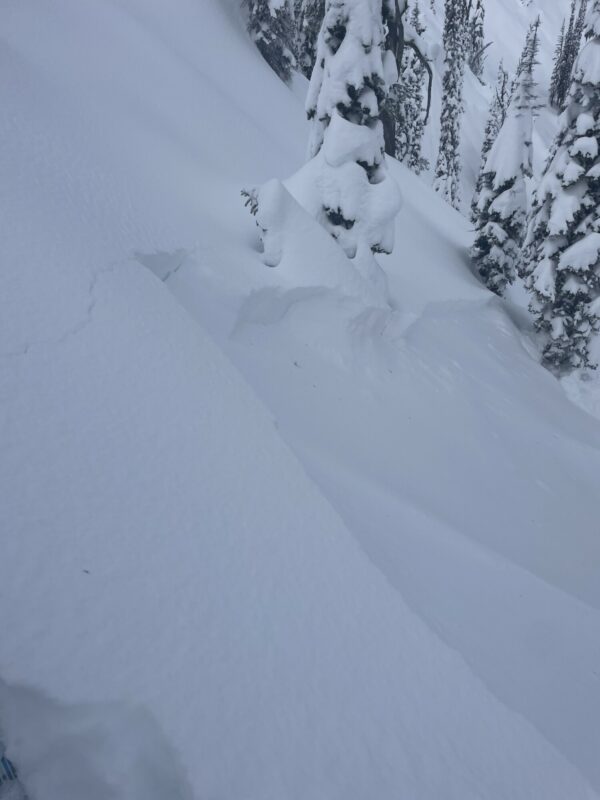 Advanced Information
Cloud Cover:
Overcast
Temperature:
28
Wind:
Calm , SW
Clear skies in the morning gave way to overcast clouds mid morning preserving the solar aspects from forming a temperature crust.
#
Date
Location
Size
Type
Bed Sfc
Depth
Trigger
Photo
1
Today
Middle elevation
N 7200'
D1.5
SS
I-New/Old Interface
1 foot
N-Natural

1
Today
Middle elevation
N 7300'
D1
SS
I-New/Old Interface
1 foot
N-Natural

2
Today

N 7100'
D1
SS
I-New/Old Interface
N-Natural
Middle elevation north aspects with buried surface hoar.
Did not dig a pit. All instabilities were related to new snow from 1/9.
Problem
Location
Distribution
Sensitivity
Size
Storm Slab

Isolated

Specific

Widespread

Unreactive

Stubborn

Reactive

Touchy

D1

D1.5

D2

D2.5

D3

D3.5

D4

D4.5

D5
Skinning up the south aspect, we did not have any collapsing but noticed the punchy snow. Scanning the upper elevation slopes, we did not see any signs of avalanches or much wind affected terrain. Ski cuts in mid elevation north aspects produced predictable storm slab avalanches on steeper roll overs. We noticed a widespread natural cycle in wind sheltered terrain that held buried surface hoar. Skinning back out, we remotely triggered more slides and used micro terrain features to safely return to the ridge and off the north aspect. Quality surfy skiing on a southern aspects.
Close