Close
Basic Information
Observation Date:
December 28, 2022 - December 28, 2022
Submitted:
December 28, 2022
Observer:
Pro
Zone or Region:
West Mountain Area
Location:
West Mountain - East Facing
Recent Avalanches?
None Observed
Cracking?
Isolated
Collapsing?
Isolated

Cracking was mostly limited to <6' and no shooting cracks were observed. One collapse while breaking trail. at 7,200' feet or so. No visibility to look for a natural cycle.
Stability Rating:
Fair
Confidence in Rating:
Moderate
Stability Trend:
Steady

HST of 8" in this area is sitting on a rain crust below 7,300' that is semi-supportable. Winds were were blowing snow in all exposed areas including cross-loading off of the ridge tops, filling in the skin track every lap. I was traveling as per Moderate protocols in areas with the rain crust. I avoided steep wind-loaded areas as per Considerable protocols.

If you see anything worth noting, please submit an Observation, The PAC could use the info!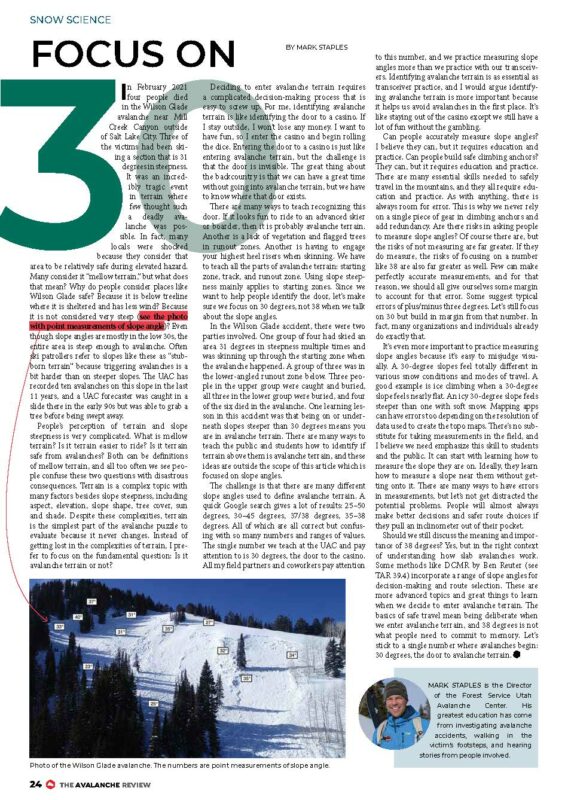 Advanced Information
Cloud Cover:
Obscured
Temperature:
Decreasing during the day
Wind:
Strong , SW
Winds were strong on the ridge tops, moderate off of the ridge tops. Variable snow rates during the day including some graupel. Generally poor visibility. Lot's of transport.
HST of 8" sitting on a semi-supportable rain crust. Snow was damp below the crust. Interface between the crust and underlying damp snow was weak. Quick hand ECTs all were in the ECTP 1-5 range when I isolated through the crust. Pole columns indicated easy shears. On a positive note, the bond between the crust and overlaying snow is good based on hand shear tests.
The big questions is will the rain crust lock up the mid and deep snow pack until it degrades??? Perhaps for skiers, not sledders. Upper elevation areas without the crust may be a completely different scenario, i assume that i would be traveling in a Considerable mode in these zones, especially given a layer of facets that have the potential to form another PWL.
New snow was fairly dense.
Problem
Location
Distribution
Sensitivity
Size
Wind Slab

Isolated

Specific

Widespread

Unreactive

Stubborn

Reactive

Touchy

D1

D1.5

D2

D2.5

D3

D3.5

D4

D4.5

D5

Storm Slab

Isolated

Specific

Widespread

Unreactive

Stubborn

Reactive

Touchy

D1

D1.5

D2

D2.5

D3

D3.5

D4

D4.5

D5

Deep Persistent Slab

Isolated

Specific

Widespread

Unreactive

Stubborn

Reactive

Touchy

D1

D1.5

D2

D2.5

D3

D3.5

D4

D4.5

D5
I approached from down low and avoided the wind at the ridge tops. I skied slopes/rollovers up to 35 degrees in areas with the rain crust. I avoided steep-windloaded areas. See a screen shot of a great summary of classifying slope angles within the same ski run by Mark Staples, UAC
Close