Close
Basic Information
Observation Date:
December 15, 2022 - December 15, 2022
Submitted:
December 15, 2022
Observer:
Pro
Zone or Region:
Big Creek Summit
Location:
North side of parking area at summit
Recent Avalanches?
None Observed
Cracking?
None Experienced
Collapsing?
None Experienced

None to report
Stability Rating:
Good
Confidence in Rating:
Moderate
Stability Trend:
Improving

We avoided wind loaded slopes and approached avalanche terrain with healthy skepticism. We did a few ski cuts on steep roll overs without any results and had minimal to no loose snow sloughing in steeper terrain. Early season moderate is tough to trust and many logs, rocks, stumps still lurk. We skied with a cautious excitement and reminded ourselves to "tone it down" at one point. Over all snow depths 4-5 feet.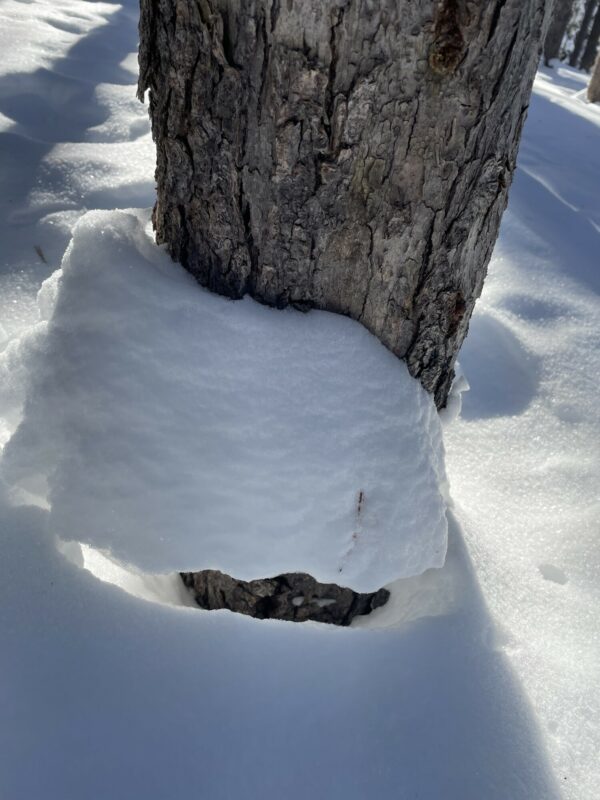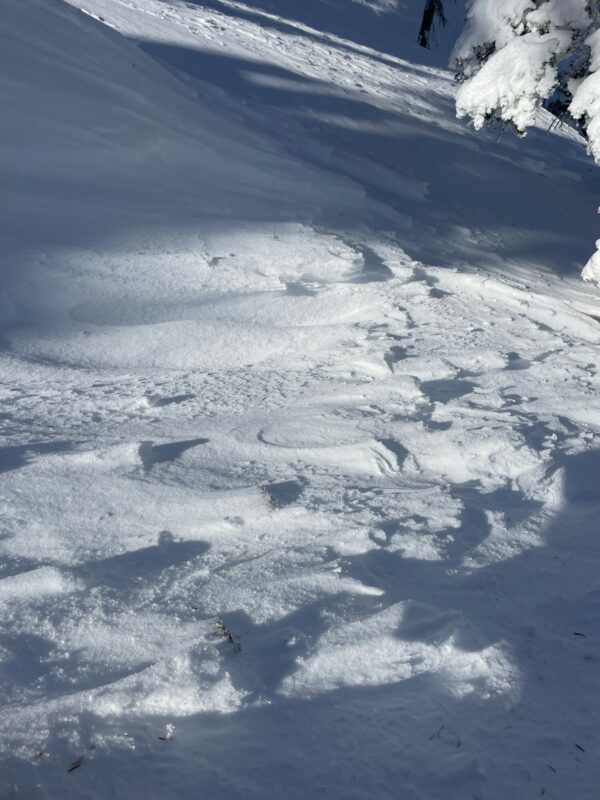 Advanced Information
Cloud Cover:
Partly Cloudy
Temperature:
20
Wind:
Light , NE
Clouds in and out during the morning, cold temperatures and low sun angle prevented most solar aspects from getting heat. Snow in trees was not melting/dripping.
Crowns in mid elevation north facing terrain from the late November/early December event had begun to refill from the most recent storm. No signs of recent avalanches.
Did not dig a pit. Settlement over the past few days has improved travel conditions and created a thick bridge over the early November facets, however thinner areas near rocks are still suspicious to me.
Current avalanche problems seemed confined to wind loaded slopes from the strong north east winds earlier in the week.
We tiptoed into steeper terrain, but primarily stuck with wind sheltered soft snow in trees with a healthy appetite to take another lap. As the day progressed, we felt more comfortable with the snowpack, but still remained vigilant of changing snow conditions especially near wind affected ridges.
Close