Close
Basic Information
Observation Date:
November 18, 2022 - November 18, 2022
Submitted:
November 18, 2022
Observer:
Pro
Zone or Region:
Goose Lake Area
Location:
Granite
Recent Avalanches?
None Observed
Cracking?
Isolated
Collapsing?
None Experienced

Minor cracking of wind slabs near ridges

Stability Rating:
Good
Confidence in Rating:
Moderate
Stability Trend:
Steady

Main avalanche concern was isolated wind slabs in alpine terrain. Lots of wind effects from north winds in higher elevations, settled soft snow in middle elevation shady aspects. Widespread near surface faceting (future weak layer) in sheltered shady terrain. We felt comfortable in avalanche terrain on non wind affected slopes. Found 1.5-3 feet.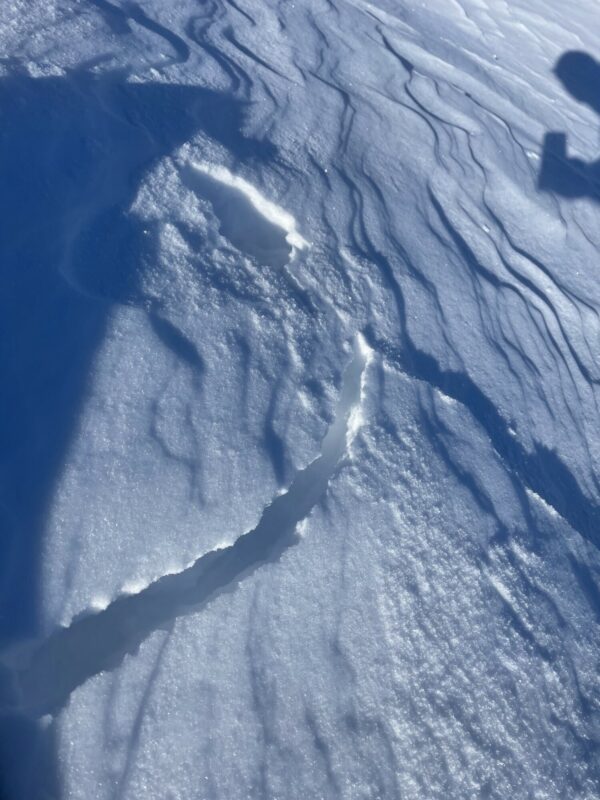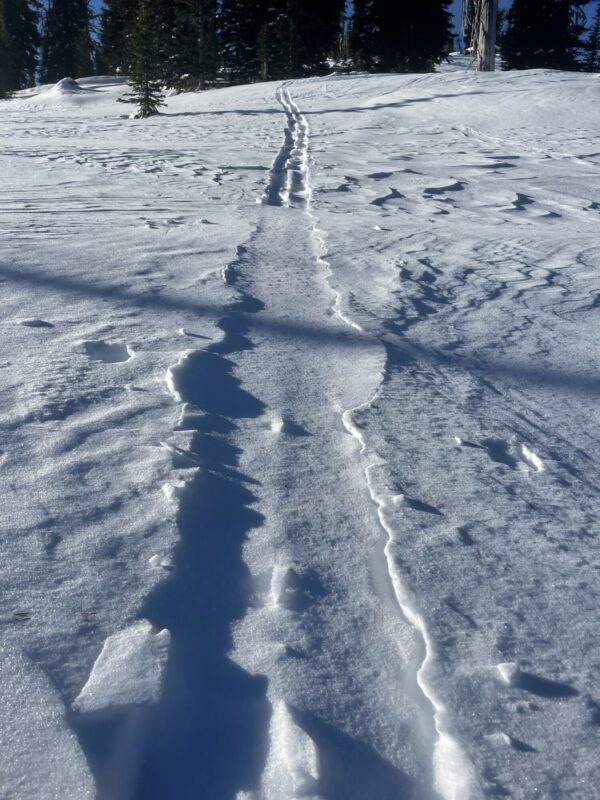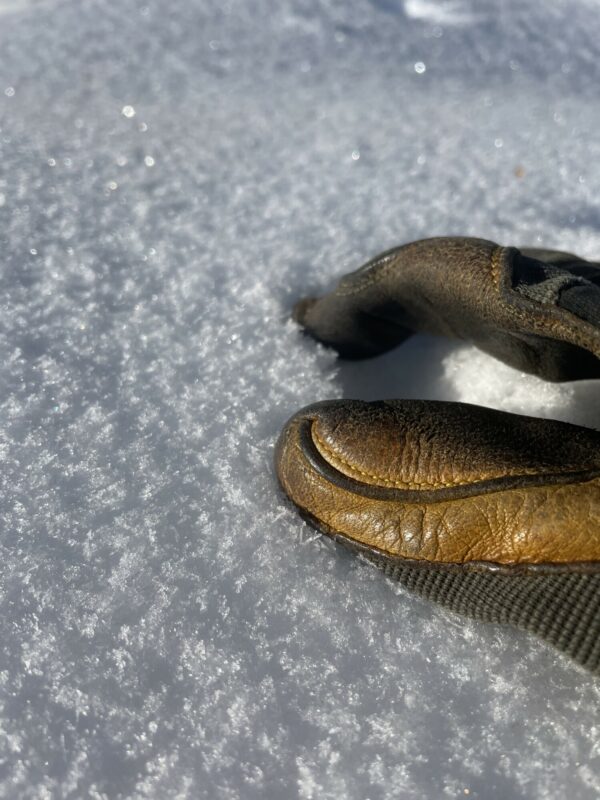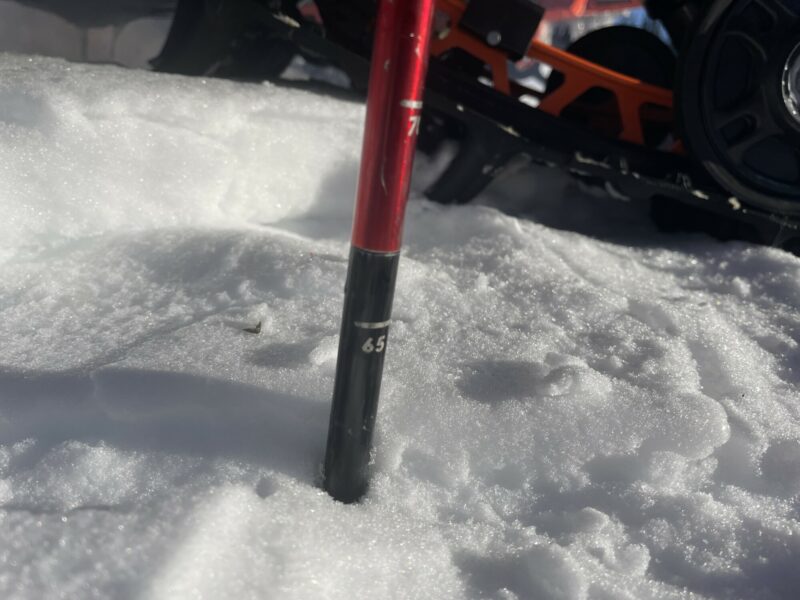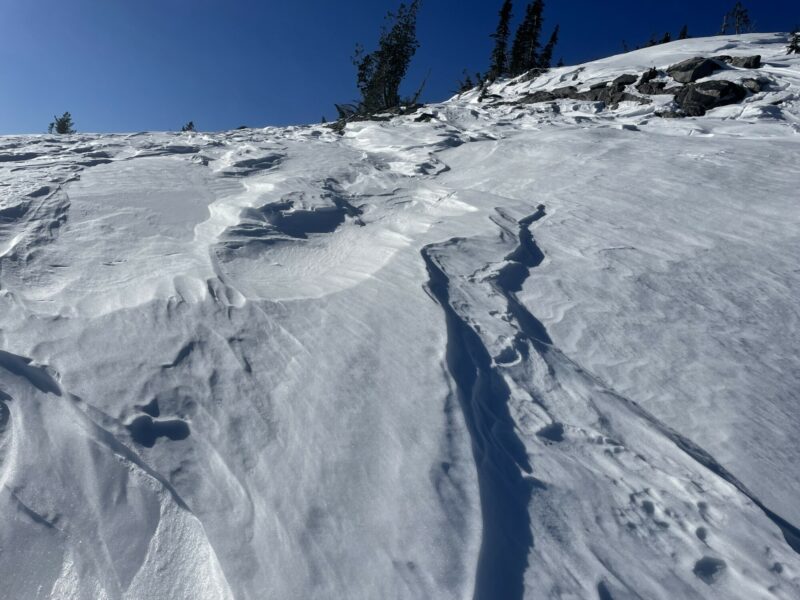 Advanced Information
Cloud Cover:
Clear
Temperature:
28
Wind:
Moderate , NE
Cool in the shade but comfortable in the sun with a chilly wind along the ridge.
Did not see any signs of avalanche.
Dug a quick pit on a due north aspect at 8000' in a wind loaded area. Found 40 inches total with a reactive surface wind slab. The snowpack was right side up and didn't have any glaring weak layers. Found wet basal facets on top of the rocks that I was able to make a snowball out. Not much concern with current snowpack but variable surface conditions will be problematic moving forward with our next snowfall.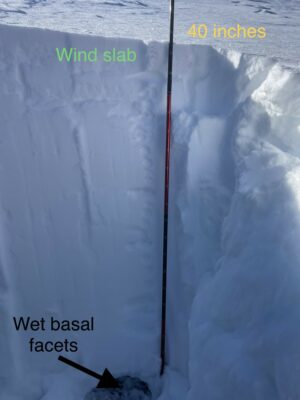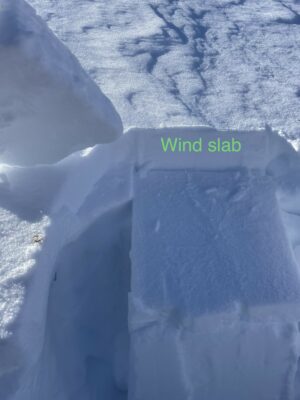 Problem
Location
Distribution
Sensitivity
Size
Wind Slab

Isolated

Specific

Widespread

Unreactive

Stubborn

Reactive

Touchy

D1

D1.5

D2

D2.5

D3

D3.5

D4

D4.5

D5
We ventured into the wind textured alpine and found a mixed bag of surface conditions. Wind board, wind textured but soft snow, solar crusts, and wind sheltered soft snow. Early season conditions kept us out of steeper rocky terrain. Thinner snow around rocks was noticeable weakening due to prolonged cold temperatures.
Close