Close
Basic Information
Observation Date:
November 20, 2023 - November 20, 2023
Submitted:
November 21, 2023
Observer:
Pro
Zone or Region:
Council Mountain Area
Location:
Council Mtn area
Recent Avalanches?
None Observed
Cracking?
None Experienced
Collapsing?
None Experienced

Not really enough snow for avalanche problems

Primary hazards were early season lack of snow, rocks, stumps, and down logs.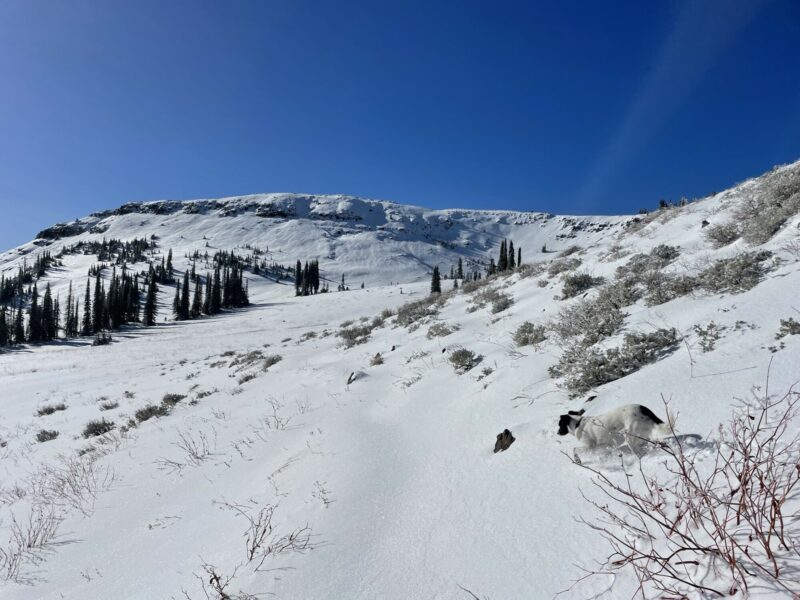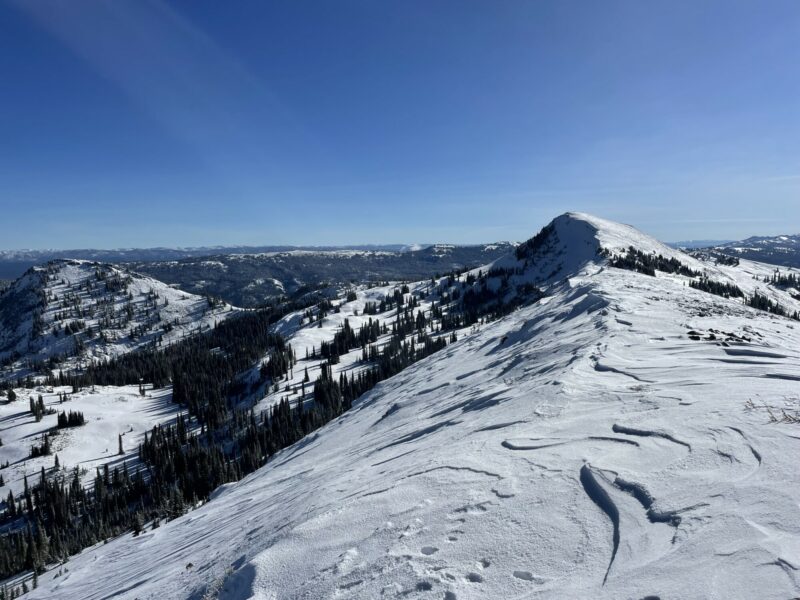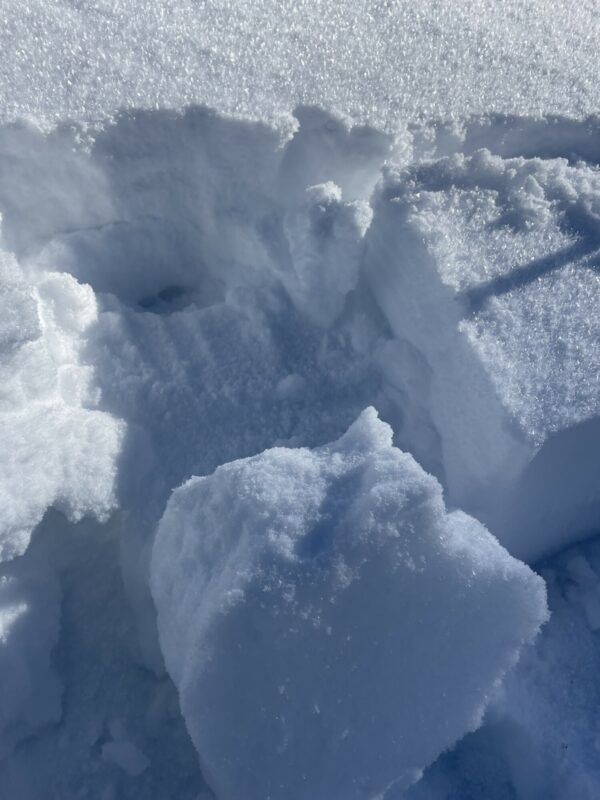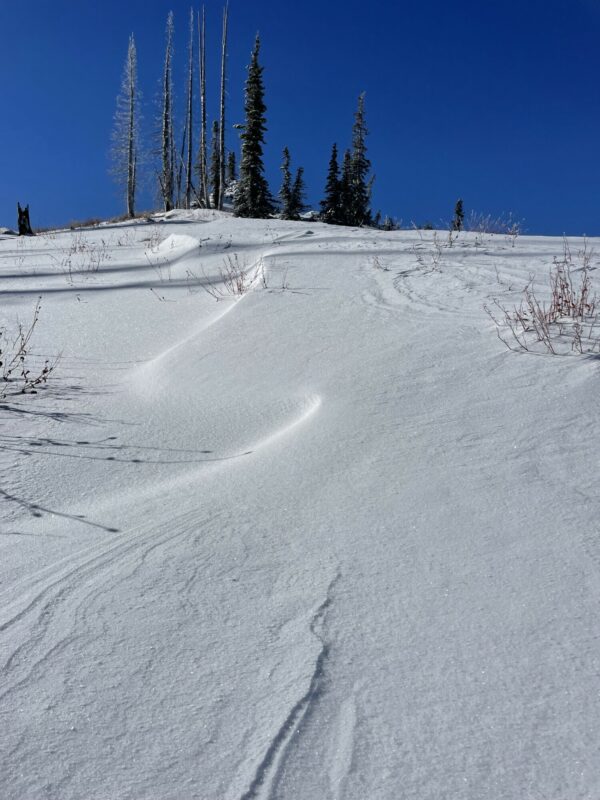 Advanced Information
Cloud Cover:
Clear
Temperature:
35
Wind:
Calm
Beautiful sunny day, snow in sunny aspects had dampened by afternoon
New snow had small density change and was bonding poorly to old snow. Hand sheer easily popped. New snow surface was weakening.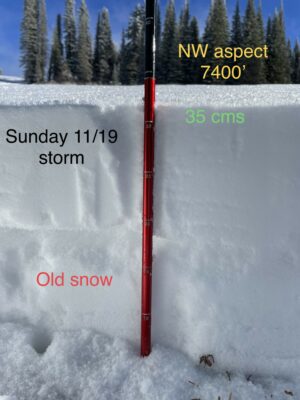 Rumored "deeper than you'd think above 7500'" given the lack of snow in town, I kept my expectations low. Main goals

Take skis (and dog) for a walk, work out the early season kinks and not get hurt.
Check out the current "snowpack" and not get hurt.
Submit an observation, and not get hurt.

Early season/low tide conditions=low angle terrain. Steeper terrain will allow for turns to dig deeper into the snow and higher chance of hitting rocks, stumps, and buried sharks. Lower angle terrain also allows for longer descents.

But I digress, despite the thin coverage, travel was smooth and efficient with a solid inch of frozen snow covered by a few inches of lower density snow. It's worth noting that this surface snow was already weakening due to the overnight clear and cold skies.

NE winds from 11/19 storm had scoured northern aspects and deposited onto southern/western aspects that had little snow prior.

New snow want bonding well to old snow surface.

Conservative and cautious travel was critical.
Close