Close
Basic Information
Observation Date:
October 29, 2023 - October 29, 2023
Submitted:
October 31, 2023
Observer:
Pro
Zone or Region:
Secesh Summit Area
Location:
Squaw Point
Recent Avalanches?
None Observed
Cracking?
Isolated
Collapsing?
None Experienced

Some very minor shallow cracking along the ridgetops, mostly in wind crust.
Stability Rating:
Very Good
Confidence in Rating:
High
Stability Trend:
Steady

Primary hazard is shallow snow pack! Not enough snow to actually ski. Downhill travel included walking and down-skinning.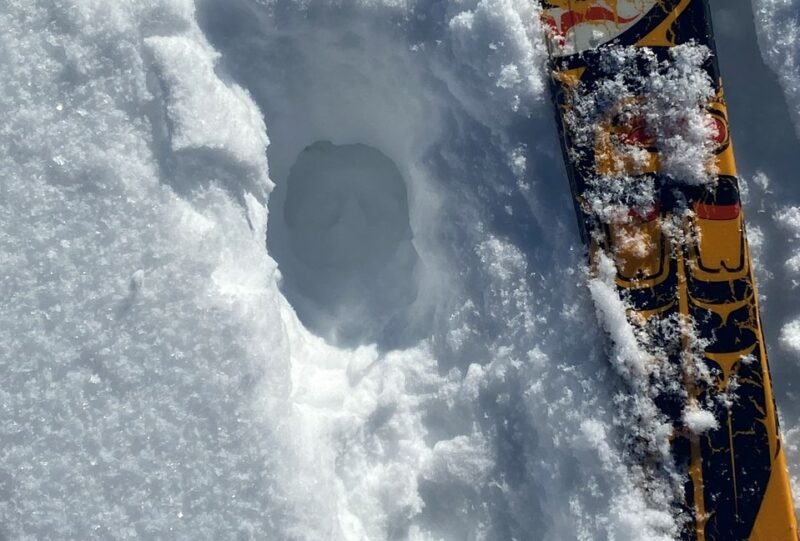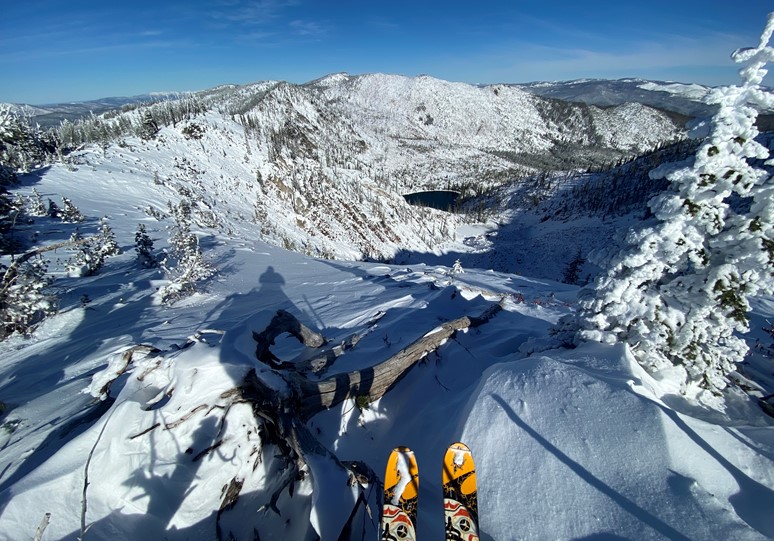 Advanced Information
Cloud Cover:
Clear
Temperature:
cold
Wind:
Calm
1st photo - Elk are also using the skin track and hiking trails. 2nd photo above is general terrain showing thin snowpack and some drifting.

6-8" of snow (see photo below). Solar aspects were damp in places and formed a light crust. Wind exposed areas had a bit of structure making travel easier (e.g., not inking to the ground). Some drifts up to 18" deep on the ridge tops. Snow in sheltered, shady aspects is weak and faceting.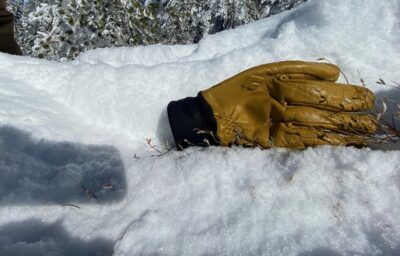 None at this point, hard to say if there is even enough snow in start zones to form a future problem.
I utilized the hiking trail in places.
Close