Close
Basic Information
Observation Date:
October 26, 2023 - October 26, 2023
Submitted:
October 26, 2023
Observer:
Pro
Zone or Region:
Brundage Out of Bounds
Location:
Sargents - Not ready for Prime Time
Recent Avalanches?
None Observed
Cracking?
None Experienced
Collapsing?
None Experienced
Stability Rating:
Very Good
Confidence in Rating:
High
Stability Trend:
Steady
Advanced Information
Cloud Cover:
Overcast
Wind:
Calm
Some light precipitation including bb to pea sized graupel. No accumulation.
HST at 7,000' 5-6 inches.
The only hazards are related to booby traps in the very thin snow cover. At this point it more like walking around with skis on as opposed to skiing...
At this time for me it's mostly about looking where the snow has the potential to stick around and facet with some anticipated cold temperatures or melt off completely before the next cycle.

Photo below at 7,000'.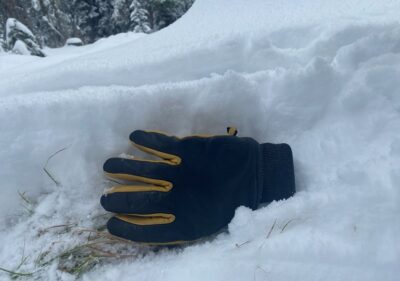 Roads!
Close